Spring is finally here and you better be-leaf we have the views! Whether you're here enjoying the sights of plentiful wildflowers like the indigenous California poppies, focusing on wellness, or seeking adventures, there are plenty of options to get your perfect fill of Spring in the California Central Coast.
Where to Find Wildflowers: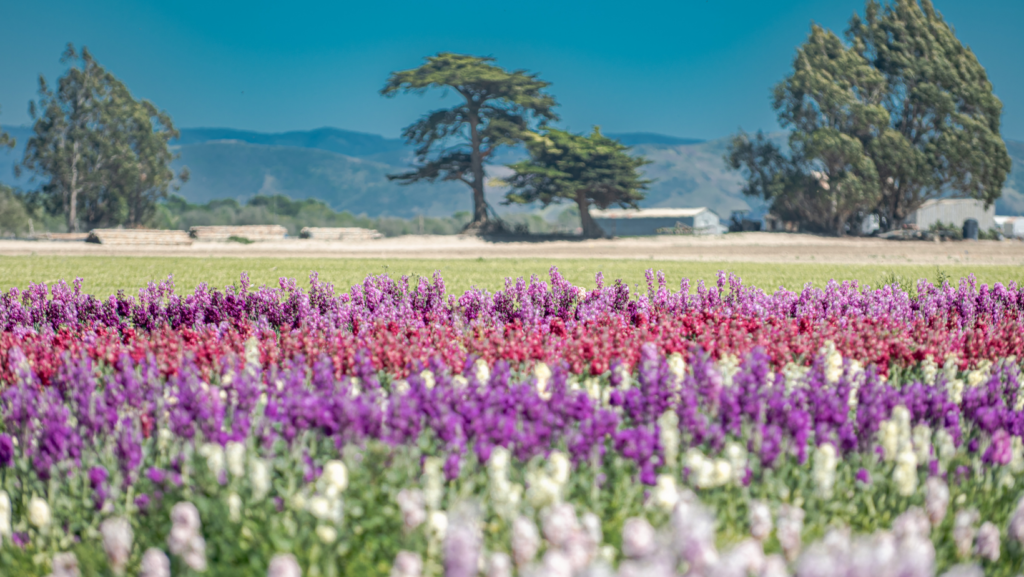 Did you know Lompoc has earned the nickname "Flower Seed Capital of the World" dating back to the early 1900s? Imagine… wildflowers as far as the eye can see. Cruise through the "Valley of Arts and Flowers" with your windows down and your favorite song playing while using their Wildflower Map. Check out exciting activities and events like the Lompoc Valley Flower Festival in May while enjoying fun rides, delicious places to get your "refuel", and amazing musical entertainment with the family.
Fun fact: Santa Clara Valley's soil makes up only 1% of California's soil types which makes it rare but also the perfect habitat for 13% of the state's flora and fauna! From vibrant orange California poppies to Fuschia comet-shaped Shooting Stars, there are plenty of beautiful blossoms calling your name. Wanna know where the go-to spots are to find wildflowers? Check it out here.
Some of the most stunning flowers flourish in Monterey County. With 700+ native flowers and plants residing locally, an original experience tailored to this region is certain. The top 5 places in Monterey County include everything from a "Magic Purple Carpet" to incredible rare animal species. It's time to unplug and enjoy the earth.
For Adventure Seekers: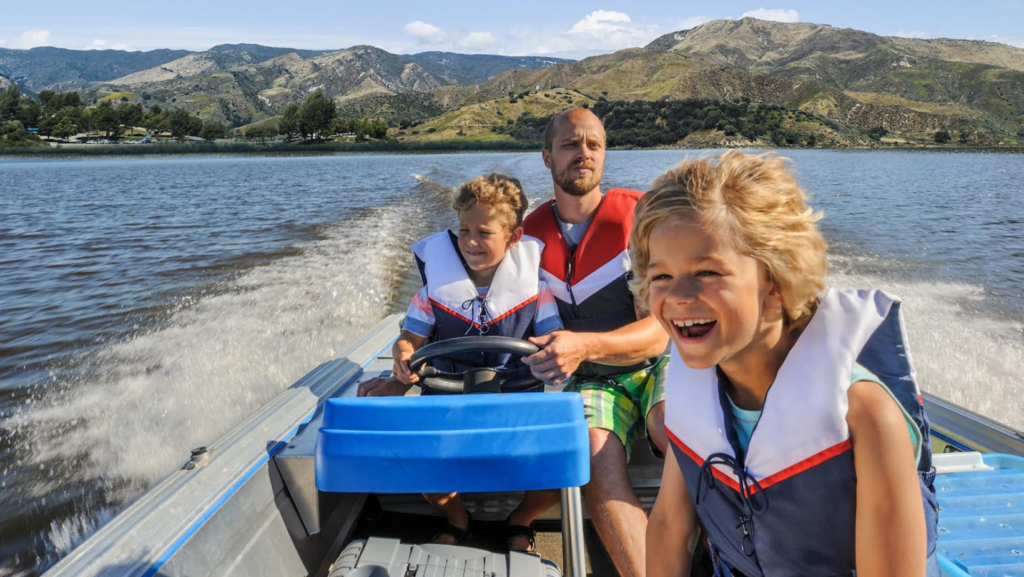 Located in Eastern Ventura County, Lake Piru Recreation Area is the ultimate stop for on-the-water fun. The weather is warmer and there's nothing better than taking the kiddos or a few friends and hitting the lake. Admire the scenic views springtime has to offer in a quiet, still environment on a pontoon, or take on the waters and enjoy a thrill-filled kind of spring destination with a speedboat. All boats are outfitted with safety gear, including an anchor, first aid kit, paddles, and more. Don't forget the sunblock!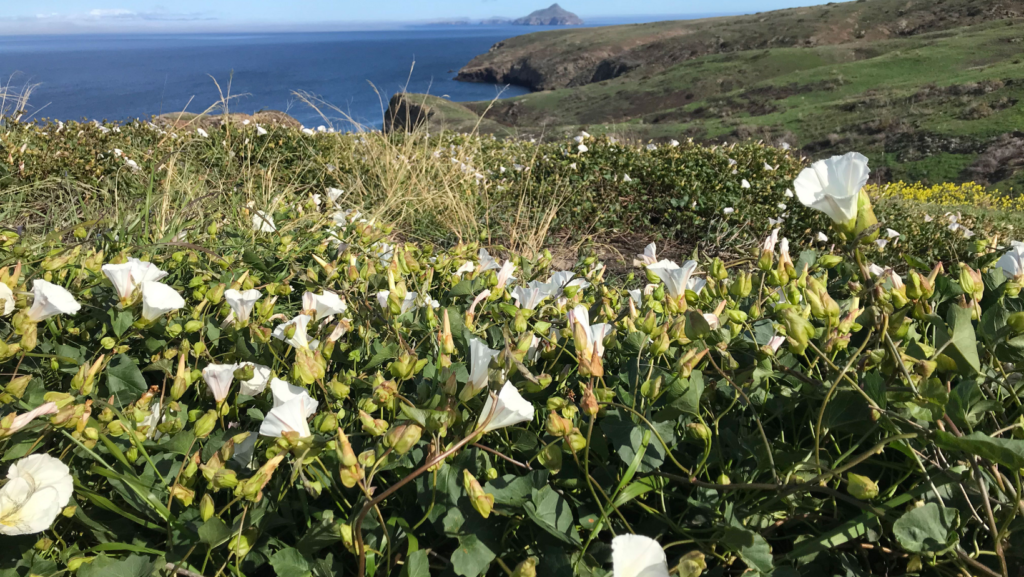 Santa Barbara Adventure Company 
Speaking of on-the-water, for the more energized, a sea Cave Kayak tour with Santa Barbara Adventure Company is the perfect way to view the bright green wildflowers on the hillside of the Channel Islands. However, this unique scene has a short window, so make sure you come out during the peak of the springtime bloom. There are always trails to hike with yellow coreopsis and shimmering white morning glories if you are feeling a hillside climb as well!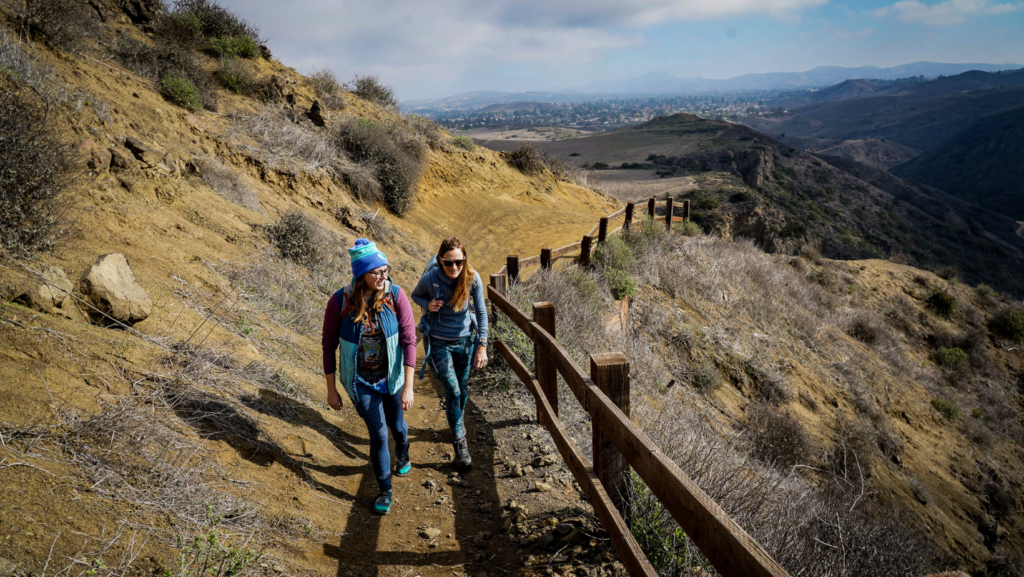 It's time for a new point of view. This secluded spot allows a perfect 3-mile loop through the mountainous area of Wildwood Canyon Overlook Trail. Enjoy sights of lush spring flora and soak in breath-taking panoramic views of Ventura County. You don't want to miss this.
Arroyo Grande provides a variety of hiking trails and biking locations, from getting your steps to peaceful Instagram-worthy spots. The perfect experience is there depending on your preference. Bring your fishing pole and make a stop at Lake Lopez for an exciting fishing experience. Bait & Tackle are provided along with a full-service bar and grill. 
Seeking Wellness: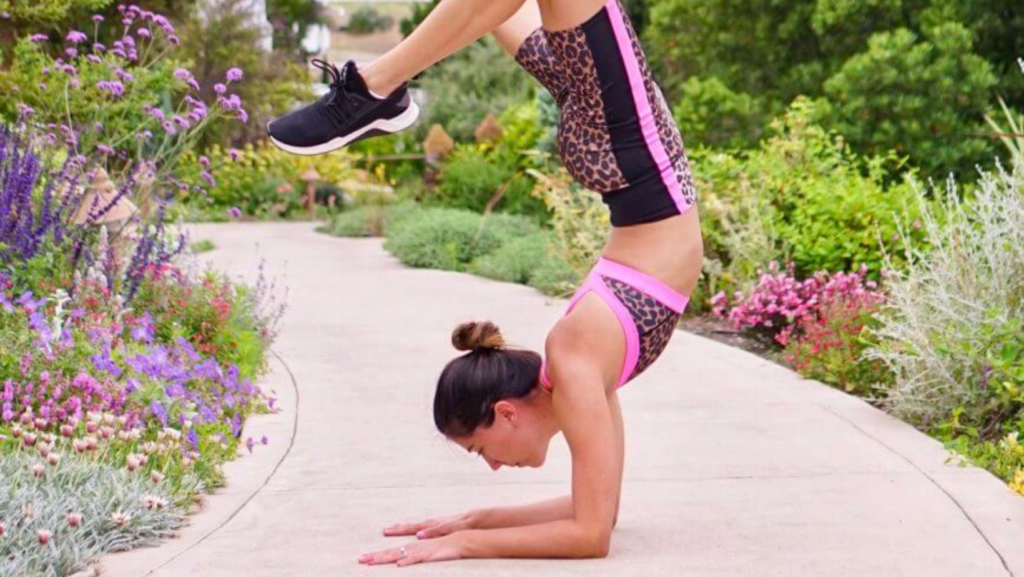 Be Well Here and enjoy this 3-day guide to wellness in San Luis Obispo. From beautiful views and serenity swings to delicious and fresh produce, San Luis Obispo has everything needed for a wonderful-wellness spring vacay. 
Spend a little "me" time and find peace. Imagine soaking in the sights of alluring Lupine flower-side hills, sipping on a delectable wine, and taking a deep breath of the fresh spring air. You are at Santa Maria Valley.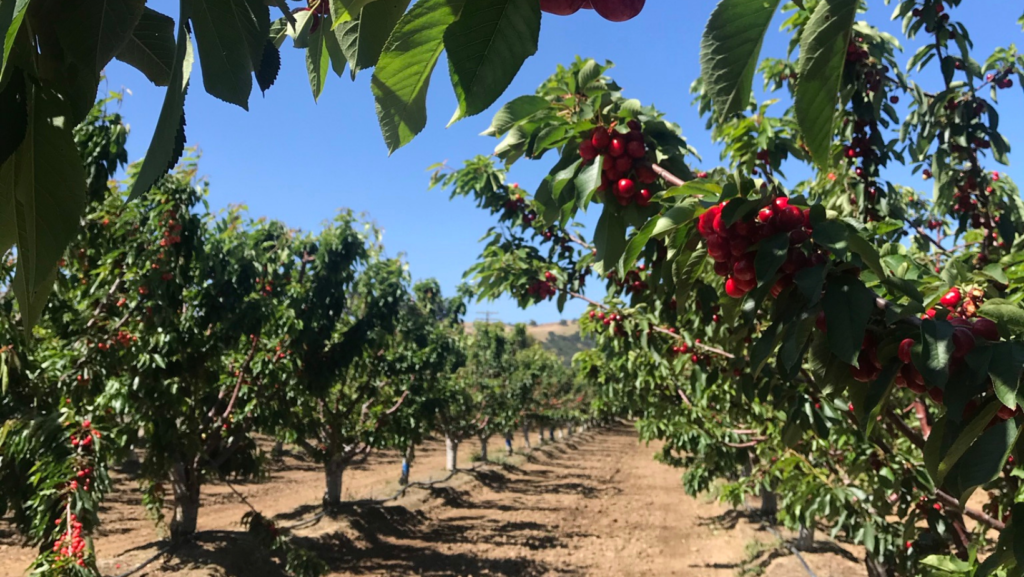 Last but certainly not least don't forget to stop by the U-Pick Orchards in Morgan Hill! Cherry Season is also approaching and you guessed it, the Coral Champagne Cherries are starting to bloom! Not into cherries? Don't worry! There's also a wide selection of other fruits to choose from like apricots, peaches, plums, and so much more at Terra Amico Farms and Andy's Orchard! 
Wherever you are in the California Central Coast, from sight-seeing, wellness-weekends, and awaiting-adventures, it's the perfect Spring road trip. 🌸🌷🌼🌻