Welcome to SLO CAL, Where Life's Too Beautiful to Rush
With historic missions and a bustling college town, the San Luis Obispo region includes irresistible beach communities and an international reputation for winemaking. With over 16 different cities and towns, each destination has its own appeal—from the vintage Main Street-style downtown of Arroyo Grande to the classic California beach town of Pismo Beach, and the legendary Hearst Castle near San Simeon. Quaint Cambria is set among its namesake pines, while tiny Harmony is a onetime dairy community that's now home to artists.
Visit Atascadero
To visit Atascadero is to experience California as it used to be. A time when face time was in person, pleasures were simple and taking in a sunset was the […]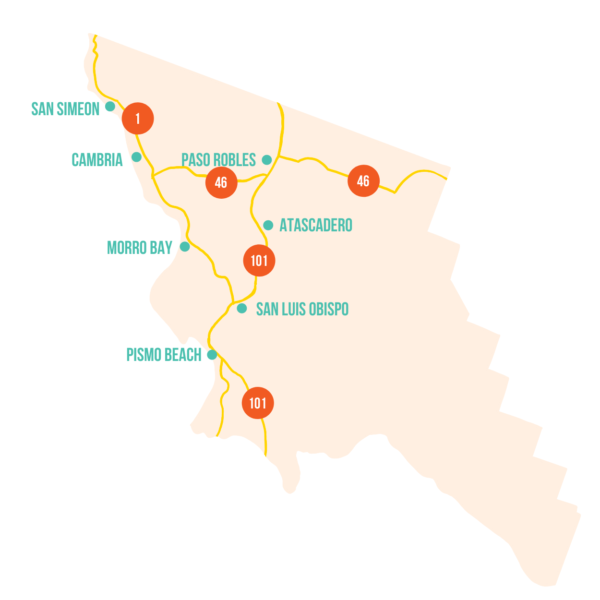 It's wine o'clock the entire month of October! Find some of the best wine events, wine trails, and wine ideas...

In every original road trip, it's essential to find the best places to Rest, Refuel, Recreate, and Retail. Follow us...