Welcome to SLO CAL, Where Life's Too Beautiful to Rush®
With historic missions and a bustling college town, the San Luis Obispo region includes irresistible beach communities and an international reputation for winemaking. With over 16 different cities and towns, each destination has its own appeal—from the vintage Main Street-style downtown of Arroyo Grande to the classic California beach town of Pismo Beach, and the legendary Hearst Castle near San Simeon. Quaint Cambria is set among its namesake pines, while tiny Harmony is a onetime dairy community that's now home to artists.
Visit SLO CAL
Located in the heart of California's Central Coast, SLO CAL boasts miles of picturesque beaches, rolling vineyards, and small-town charm. With 315 days of sunshine, SLO CAL is the perfect […]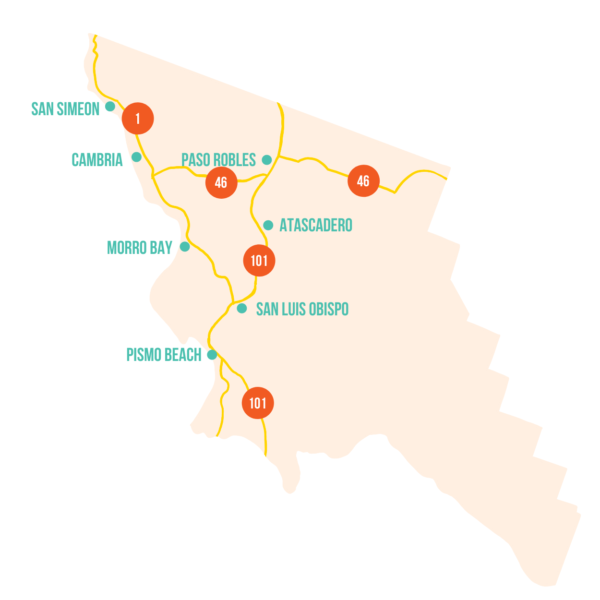 Monterey Bay Region: Carmel By-The-Sea For wine enthusiasts eager to embark on their next tasting journey, Carmel-by-the-Sea offers an ideal destination. This...

Embark on an unforgettable journey with your loved ones as we set sail to explore the wonders of California's Central...