Businesses located with the seven counties represented by Central Coast Tourism Council (counties of Ventura, Santa Barbara, San Luis Obispo, Monterey, Santa Cruz, Santa Clara, and San Benito).
Have your FREE business profile on www.TheOriginalRoadTrip.com

Receive important notifications about travel and tourism issues

Meet and interact with other CCTC members—people with interests similar to yours and resources to use

when you need them

Attend our Annual Retreat & Planning Conference

Advertise in Central Coast Visitor Map and other travel publications

Tap into the strength of the State's marketing efforts
Tourism means business! The Central Coast Tourism Council (CCTC) is a non-profit organization comprised of Convention and Visitors Bureaus ("CVBs" & "VCBs") throughout the California Central Coast. CCTC is an organization of tourism and hospitality professionals whose marketing efforts accomplish collectively what no single tourism entity can do alone—promote the entire California Central Coast as a destination and maximize our members' tourism revenue. The CCTC serves as the Central Coast's voice in Sacramento, and partners with California Tourism's global marketing and advertising campaigns.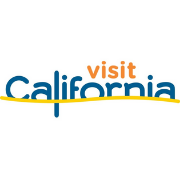 "Discover Buellton has been a member of the Central Coast Tourism Council (CCTC), for a number of years and we have enjoyed the many benefits CCTC provides.  We have reached markets we otherwise wouldn't have been able to afford as a small DMO and the friendships we have made with other industry people in the Central Coast are priceless."

– Kathy Vreeland, Discover Buellton
"CCTC is a unique regional collaborative of talented people bringing a vast array of skills together to provide amazing benefits to its members and recognition to the entire Central Coast region."
Krista Rupp, Visit Morgan Hill
"The collaborative spirit and collective drive to uplift our communities makes CCTC an incredibly special organization for its members."
Brittney Hendricks, Visit Oxnard
"What I love about this organization is that we can roll up our sleeves–any idea is a good idea and everyone has a voice."
Marlyss Auster, Ventura Visitors & Convention Bureau