At the crossroads of Central Coast and the San Francisco Bay area, the Monterey Bay makes a perfect end to the Original Road Trip. Here you'll discover towering sea cliffs and fog-cloaked redwood forests in Big Sur, a ballet of ever-shifting sand dunes in Fort Ord National Monument, and maybe even a rare California condor among the ancient volcanic formations at Pinnacles National Park.
Linger a while to visit the famous Monterey Bay Aquarium and Monterey's historical waterfront, which preserves a bit of the colorful waterfront life John Steinbeck vividly portrayed in the novel Cannery Row. Head to Carmel-by-the-Sea, where a small village feel provides a welcoming haven for a rich arts scene. Farther north, spice up your trip and stop by Gilroy, the Garlic Capital of the World. And visit bohemian Santa Cruz, famous for its vintage seaside amusement park and its reputation as the birthplace of mainland surfing in the U.S.
Pacific Grove Chamber of Commerce
Pacific Grove is located on the Central California Coast, on the tip of the Monterey Peninsula, and is bounded on the north by the Monterey Bay, on the east by […]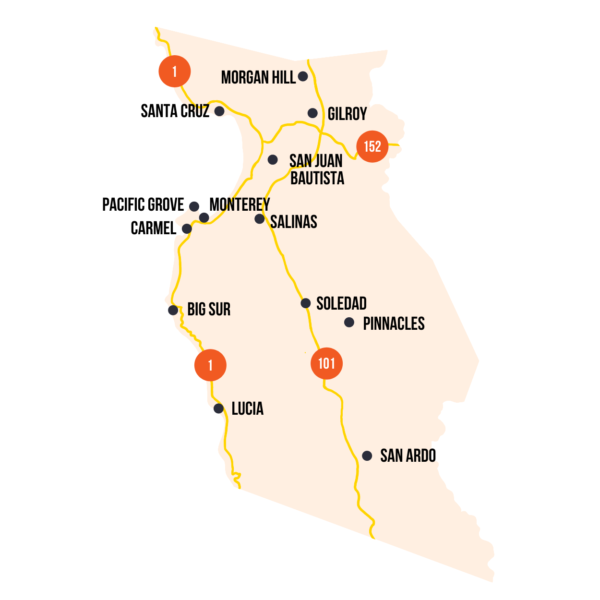 Embark on an unforgettable journey with your loved ones as we set sail to explore the wonders of California's Central...

Spring is a time of renewal, growth, and celebration, and what better way to enjoy it than by attending one...