Find your own "American Riviera" in the Santa Barbara region. Let the spirit of exploration lead the way: Bask in the sunny beaches of Carpinteria, let the romantic Spanish architecture of Santa Barbara woo you, and embrace the wild North County coast. Santa Barbara woo you, lose yourself in the wine making enclaves of Santa Ynez Valley, and discover the western spirit of Santa Maria Valley.
Santa Ynez Valley
The picturesque Santa Ynez Valley encompasses six communities clustered closely together like wine grapes. From the charming, tiny gem of rural Ballard, the bustling gateway city of Buellton, the vintage western town of Los Alamos, […]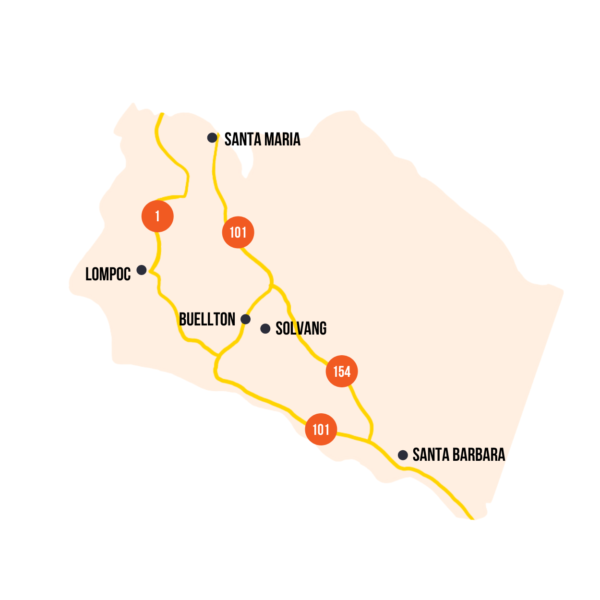 It's wine o'clock the entire month of October! Find some of the best wine events, wine trails, and wine ideas...

In every original road trip, it's essential to find the best places to Rest, Refuel, Recreate, and Retail. Follow us...