Find your own "American Riviera" in the Santa Barbara region. Let the spirit of exploration lead the way: Bask in the sunny beaches of Carpinteria, let the romantic Spanish architecture of Santa Barbara woo you, and embrace the wild North County coast. Santa Barbara woo you, lose yourself in the wine making enclaves of Santa Ynez Valley, and discover the western spirit of Santa Maria Valley.
Explore Lompoc
Located on scenic Highway 1, in a fertile valley an hour north of Santa Barbara, Lompoc entices visitors year-round with its laid back vibe, historic Old Town charm, scenic country […]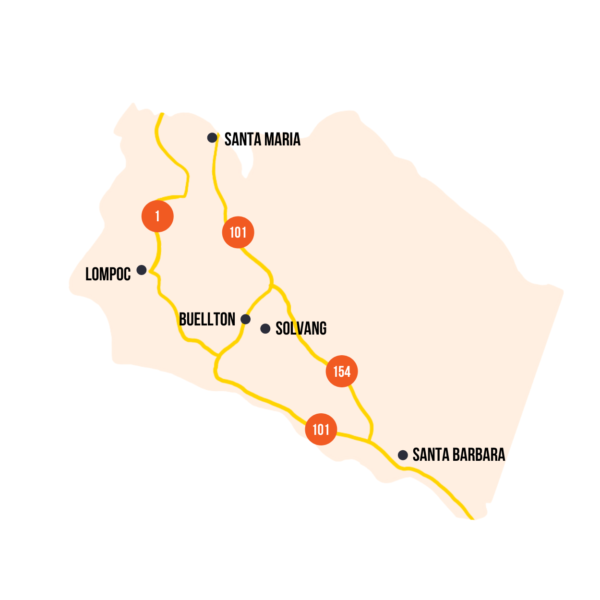 Embark on an unforgettable journey with your loved ones as we set sail to explore the wonders of California's Central...

Spring is a time of renewal, growth, and celebration, and what better way to enjoy it than by attending one...