Find your own "American Riviera" in the Santa Barbara region. Let the spirit of exploration lead the way: Bask in the sunny beaches of Carpinteria, let the romantic Spanish architecture of Santa Barbara woo you, and embrace the wild North County coast. Santa Barbara woo you, lose yourself in the wine making enclaves of Santa Ynez Valley, and discover the western spirit of Santa Maria Valley.
Santa Maria Valley Chamber of Commerce and Visitors Bureau
Our barbecue is cooked slow. Our wine smooth. And our company, well, come see for yourself. When you step into the Santa Maria Valley, you'll eat, drink and do more. […]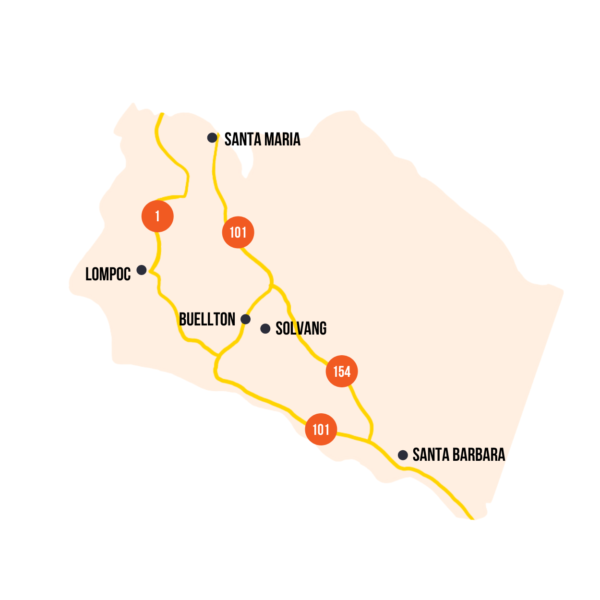 How To Enjoy Our National and State Parks & Beaches First, Take Your Sweet Time! This is truly one of the most...

When someone says "Take A Hike", we have plenty of places to go! Here are just a few hiking trails in...