Find your own "American Riviera" in the Santa Barbara region. Let the spirit of exploration lead the way: Bask in the sunny beaches of Carpinteria, let the romantic Spanish architecture of Santa Barbara woo you, and embrace the wild North County coast. Santa Barbara woo you, lose yourself in the wine making enclaves of Santa Ynez Valley, and discover the western spirit of Santa Maria Valley.
Los Olivos Chamber of Commerce
Located in the beautiful Santa Ynez Valley, the charming historic town of Los Olivos is a rewarding and relaxing weekend getaway or fun-filled day.nBoasting expansive views of Santa Barbara County's […]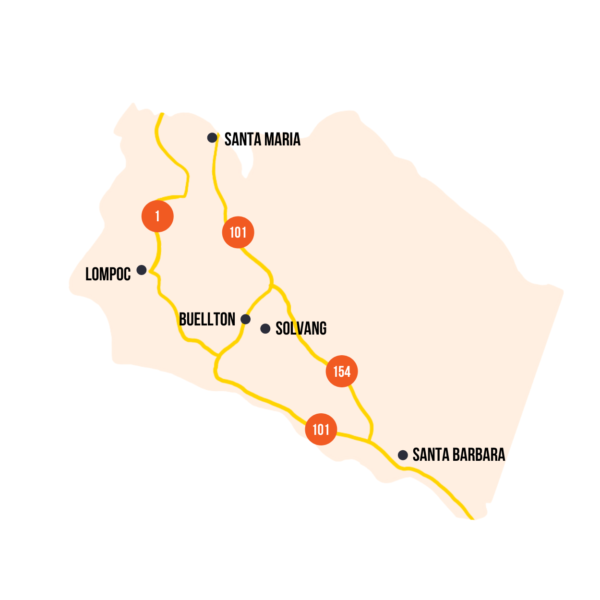 Sustainable and environmentally friendly travel is becoming increasingly important as we work to protect our planet for future generations. Central...

It's wine o'clock the entire month of October! Find some of the best wine events, wine trails, and wine ideas...