Find your own "American Riviera" in the Santa Barbara region. Let the spirit of exploration lead the way: Bask in the sunny beaches of Carpinteria, let the romantic Spanish architecture of Santa Barbara woo you, and embrace the wild North County coast. Santa Barbara woo you, lose yourself in the wine making enclaves of Santa Ynez Valley, and discover the western spirit of Santa Maria Valley.
Santa Maria Valley Chamber of Commerce and Visitors Bureau
Our barbecue is cooked slow. Our wine smooth. And our company, well, come see for yourself. When you step into the Santa Maria Valley, you'll eat, drink and do more. […]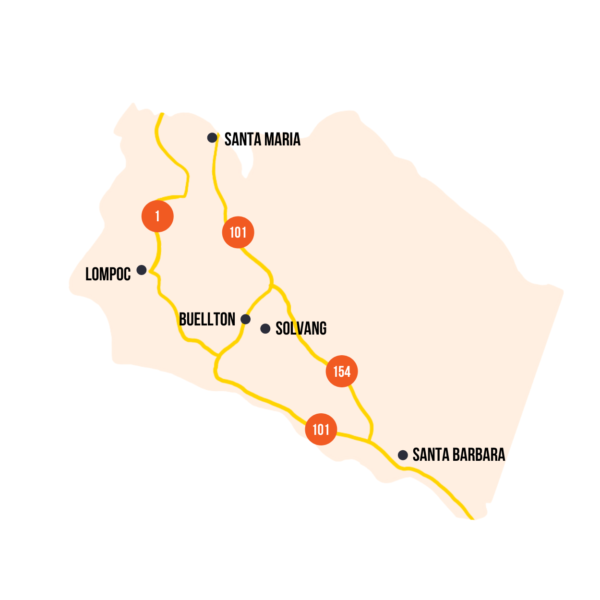 Spring is a time of renewal, growth, and celebration, and what better way to enjoy it than by attending one...

Sustainable and environmentally friendly travel is becoming increasingly important as we work to protect our planet for future generations. Central...