Find your own "American Riviera" in the Santa Barbara region. Let the spirit of exploration lead the way: Bask in the sunny beaches of Carpinteria, let the romantic Spanish architecture of Santa Barbara woo you, and embrace the wild North County coast. Santa Barbara woo you, lose yourself in the wine making enclaves of Santa Ynez Valley, and discover the western spirit of Santa Maria Valley.
Santa Maria Valley Chamber of Commerce and Visitors Bureau
Our barbecue is cooked slow. Our wine smooth. And our company, well, come see for yourself. When you step into the Santa Maria Valley, you'll eat, drink and do more. […]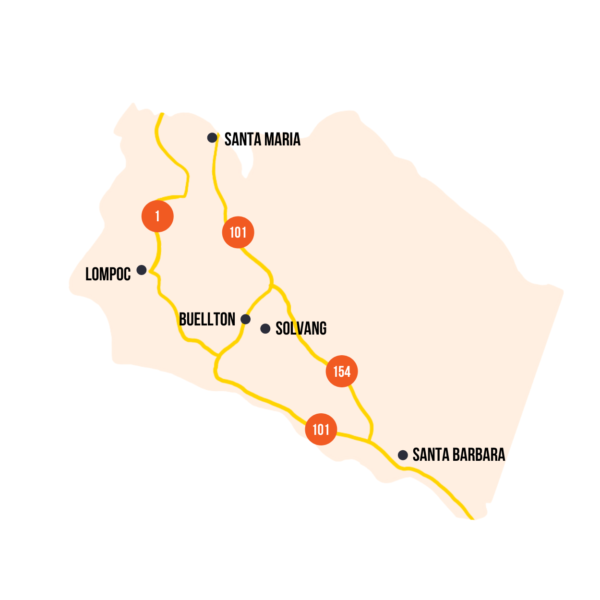 A DIY WALKING TOUR OF 12 MASSIVE OUTDOOR MURALS IN OLD TOWN LOMPOC A TRIP TO CENTRAL CALIFORNIA ISN'T COMPLETE WITHOUT...

Adventures on Cruz Control - Family of 5 Takes a Month-Long Road Trip up the Central California Coast. Tip: Save...