Ready to hit the road and discover the best of California's Central Coast? Well, there is no better time to visit Oxnard to explore hidden gems, pristine beaches, and award-winning wineries. 
Whether you're planning a day trip or want to stay a little longer, here's your guide to the perfect Oxnard getaway. 
Top Things To Do In Oxnard 
Beaches – You can't come to Oxnard without visiting the beach. Catch some waves at Silver Strand or enjoy a walk along the coastline. There are plenty of beautiful beaches to explore during your stay. 
Wineries – Get a taste of Oxnard by visiting a local winery. Visit Herzog Wine Cellars, the nation's largest producer of kosher wine and don't miss Rancho Ventavo Cellars while checking out the historic Heritage Square in Downtown Oxnard. 
Island Adventures – Oxnard is the gateway to the Channel Islands. Bring your family on a whale watching tour or spend the day at Channel Islands National Park on an Island Packers excursion. 
Water Sports – Choose your own adventure! The Channel Islands Harbor is the go-to destination for water sports, including jet skis, paddle boards, kayaking, Duffy boats and more. (Rentals are available at the Harbor.)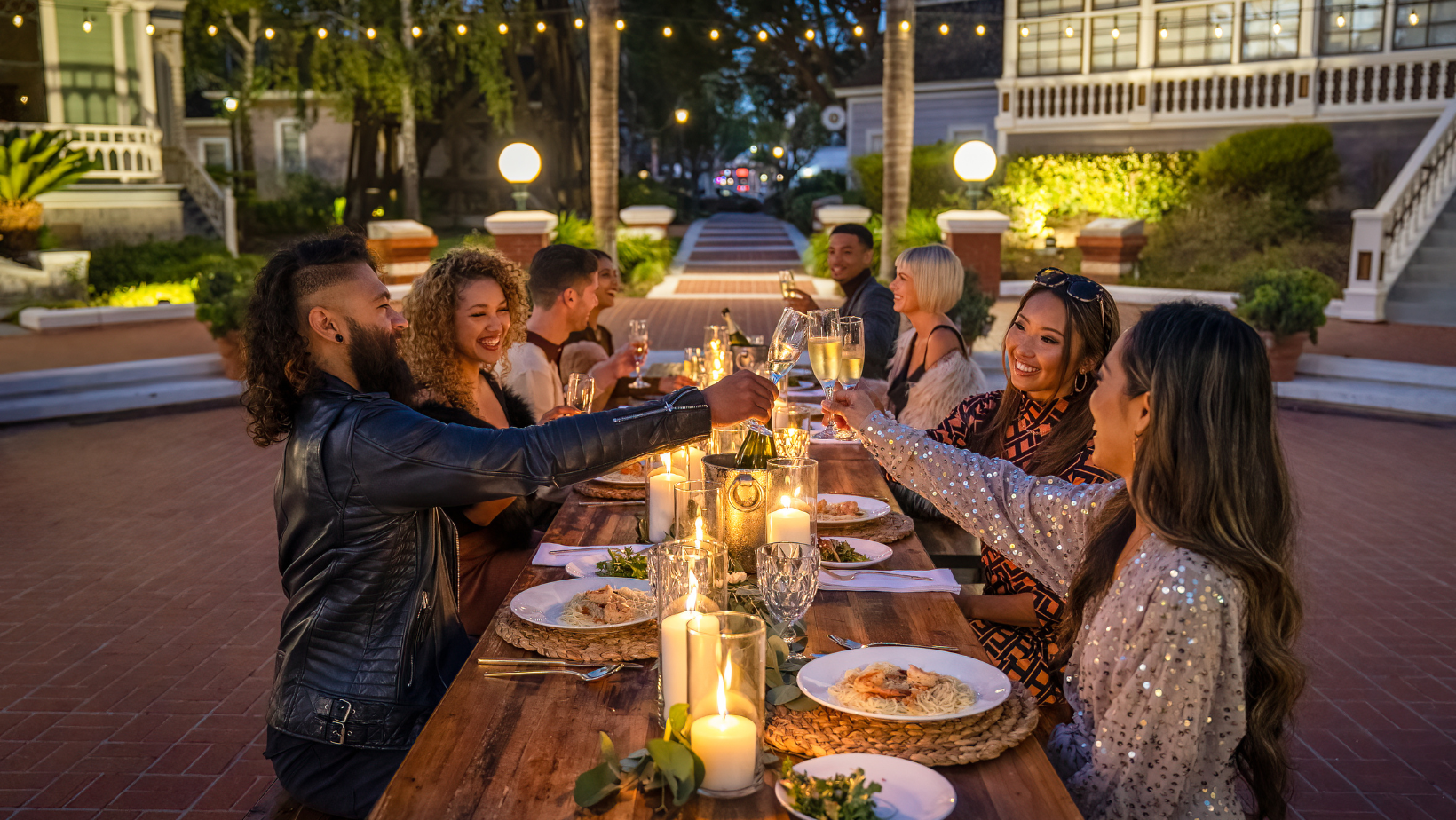 Explore Downtown Oxnard – Explore Oxnard's roots and historical landmarks on a self-guided walking tour. Visit Heritage Square, the historic Woolworth Building, and Plaza Park. Whether you're craving Mexican food, Sushi, or want to visit a speakeasy, Downtown Oxnard has plenty of dining options open for breakfast, lunch or dinner. 
Where to Eat 
Shop local – Enjoy Oxnard's world-class strawberries and tasty treats at the local farmers market. The Channel Islands Harbor Farmers Market is held every Sunday from 10 am to 2 pm. The Downtown Oxnard Farmers Market is held on Thursdays from 9 am to 1:30 pm at Plaza Park. 
Tacos – Explore Oxnard's Taco Trail and enjoy the best places to eat tacos in town. Trust us; you won't be disappointed. 
Try something new – Have you ever eaten Sushi infused with Latin flavors? Stop by Sushi Way and order Horchata with your rolls. Feast on Brazilian cuisine at Moqueca at the Channel Islands Harbor. The Filé de Peixe is our favorite! 
Where to Shop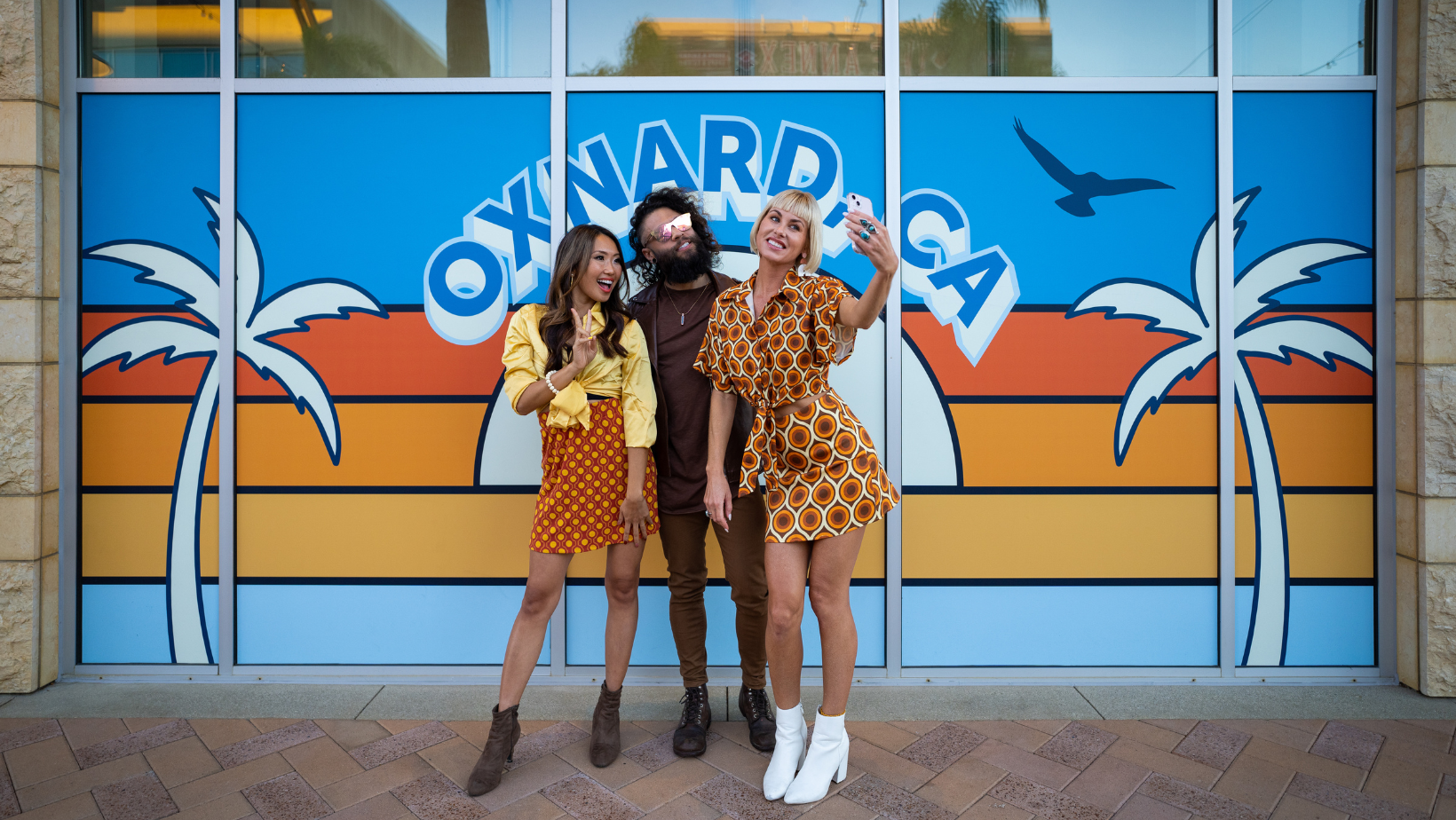 Whether you're shopping for yourself or searching for the perfect gift, Oxnard has plenty of shops where you can find something unique. At Miscellaneous Treasures, an antique store in Silver Strand, you'll find everything from surfboards to jewelry to clothing items you won't find anywhere else. The Collection at RiverPark has it all – shop your favorite top brands and explore cute boutiques. Streets of Vintage in Downtown Oxnard ​​is an urban fashion clothing store where you can buy, sell or trade clothing and accessories. 
Want to extend your getaway? Here are the best places to stay in Oxnard. 
Alejandra Cerball is an award-winning journalist, writer, and editor of alexcerball.com, a Travel + Lifestyle online destination filled with compelling and honest travel tips + resources. On her blog, Alex shares inspiration for your bucket list, family travel + adventure itineraries, and style guides to help you pack for your next trip.