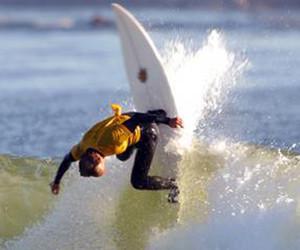 The Surfabout is free to watch, or sign up to compete here: https://www.carmelsurfabout.com
Since 1980, local Monterey County surfers and their families have gathered annually on the white sands of Carmel beach for a weekend of friendly surf competition. The weekend marks the only calendar dates throughout the year where our surf communities coming together is not dictated by chance ideal surf conditions. Instead, we come together for each other, and to celebrate our shared love for a life of chasing waves on our central coast and beyond.
While new elements have been added and subtracted to the Surfabout throughout the years, the contest centers around three different main competitive categories – Surfing, longboarding, and the long distance paddle.
Related Events